OPEN HEAD DRUM (55 gal)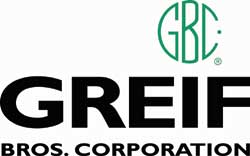 ● Lightweight HMW-HDPE blow-molded construction. 
● 

Durable, stackable and chemical resistant.
● 125 mil minimum wall thickness throughout the drum body.
● Lever-Lock style metal closure band and polyurethane gasket on the cover.
● The ideal drum for a wide range of commodities, including liquids, dry goods, 
   pigments, adhesives, etc.
Regulations: 
Meets FDA requirements for direct contact with food products.
======================================
Specifications
Color: Blue

Weight: 24 lbs/10.9 kgs

Sump Capacity: 55 US gallons/208 litres

Composition: HMW- High Density Polyethylene

Ext Diameter: 22.75"/56.9cms

Ext Height: 36.75"/91.9 cms